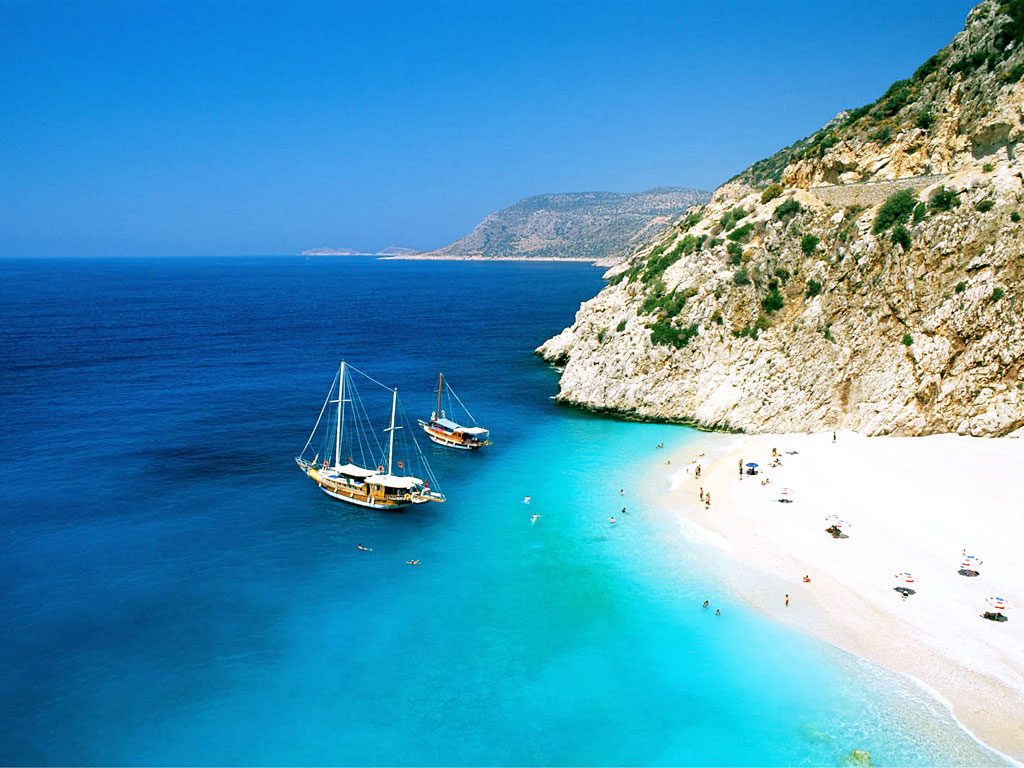 Yacht charter in Turkey – we travel freely!
7000 km of sunny sea coast, colorful gulfs, emerald bays and colorful resorts – Turkey bathes in the waters of the Mediterranean, Black, Aegean and Marmara seas. This country is full of wonderful discoveries that do not end with a full "all inclusive" – it's time to look at rest in Turkey from a different angle!
Rid yourself of the bustle of tourists, the noisy company in the hotel and the dull schedule of the tour – if you come for impressions, it's time to rent a yacht and go on a trip.
The charter of yachts in Turkey is new resorts every day, incredible landscapes and complete freedom of action. Instead of the shouts of the crowd – the soft rustle of waves, instead of a stuffy number – the wind of the four seas.
The ancient artifacts of Izmit, the healing springs of Yalova, the emerald forests of Giresun, the tea plantations of Rize, the night clubs of Marmaris – on a yacht you can freely change the travel program. Combine noisy fun with informative excursions, total loneliness – with a market crowd. Moor in the port you like and go deep into the land in search of adventure.
The charter of yachts in Turkey is the best choice for the company. In this case everyone will get what they want – today you can arrange shopping on the coast, and tomorrow go to the thermal springs or to the aqua park. Someone can stay on the shore, and someone can anchor in the sea and enjoy the silence.
Renting a yacht in Turkey is a must for everyone who has already been to this amazing country more than once. In this case, you will open it again – even the usual resorts look quite different from the sea. Go for gastronomic discoveries to a fishing village, and after a delicious lunch – to a lost beach among the islands.
It is worth trying once – and then you will prefer only rest on a yacht. It's high time to experience all the possibilities!
Charter offers: